WELCOME TO NATIONAL BULK BAG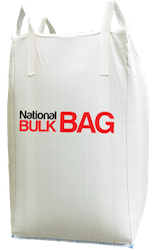 We stock one of the largest inventories of FIBC bulk bags in the U.S. With 75+ different types in stock, we are ready to offer same day shipment to address your immediate needs. If we don't have the bulk bag you need in stock, we'll manufacture custom bulk bags specifically for your application.
To find the right solution for your business and application, contact one of our FIBC experts by calling 1-888-237-4224.
DOWNLOAD OUR NEW BUYER'S GUIDE TO PURCHASING BULK BAGS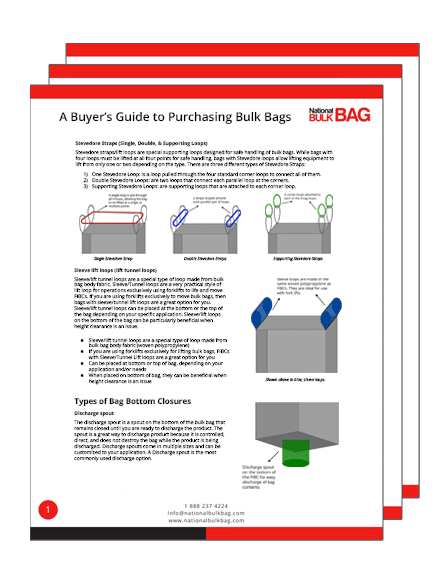 It's our mission to make your bulk bag buying experience easy, informative, and enjoyable. We also want to share our knowledge with you so you can make the best purchasing decision for the company you represent. Our Buyer's Guide to Purchasing Bulk Bags includes critical information ranging from types of FIBCs to important safety information about handling and transportation.
Click the button below to download our comprehensive buyer's guide.
"Our mission is to create premier experiences through promises delivered. This rings true in every order that we take, every solution that we provide, and every relationship that we build."
– Mike Sime, Co-Owner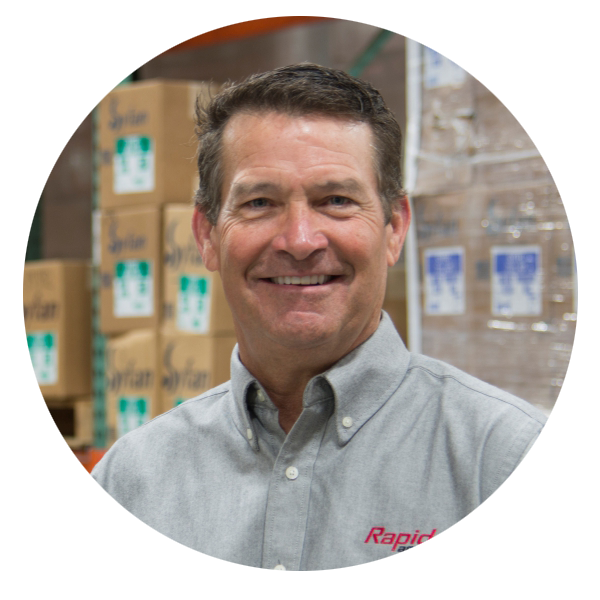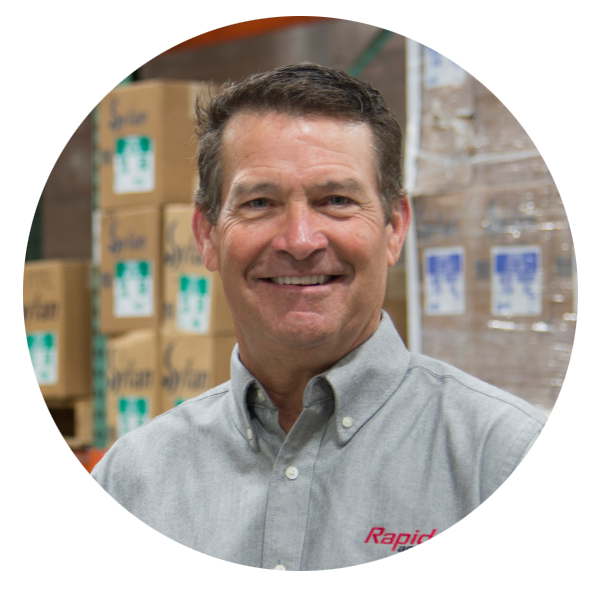 We stock one of the largest FIBC inventories in the United States. We carry a wide variety of sizes and specifications which are available for same day shipment. If we don't have what you need in stock, contact one of our experts about designing and manufacturing a bag to fit your needs.
We are a preferred supplier of food grade bulk bags manufactured in BRC certified facilities that satisfy the requirements both the GFSI (Global Food Safety Initiative) and companies involved in the food, chemical and pharmaceutical sectors. Our food grade bulk bags are manufactured by the world's premier manufacturers that adhere to the highest standards.
Transporting and storing hazardous materials presents unique challenges and requires a specialty bulk bag product. We are a certified distributor of UN certified bulk bags. Our FIBC experts are UN certified and are ready to help you navigate the often confusing and tedious process of selecting the optimal bag for the hazardous product/material that you are packing.