Netting Bags for Your Application
Netting bags are a unique product offering in the agricultural space – but also straight forward. They come with a paper seal pre-installed on one end and an open end on the other. Before filling, they almost resemble a small tube. When filled, they stretch significantly but are highly durable and can hold up to 10lbs.
Although netting bags can hold up to 10lbs., they are usually rated at lesser weights for their applications. In the agricultural space, they are primarily used for fresh fruit and onions (our generic branding is labeled "Fresh Produce"). Other common industry applications include shellfish and other similar seafood products.
Netting Bag Stock, Product Options, and Availability
National Bulk Bags in-stock netted bag offerings are restricted to generic options. We carry a generic brand as well. We do have the ability to do custom runs of netted bags (color, weight, size, branding on paper seal, etc.). However, custom runs have a minimum order size of 1,000 bags.
Advantages of Netting Bags
The primary advantage of netted bags is their amazing strength to weight properties. They are extremely light weight in nature, pack/ship small, and can hold decent weight when filled. Their netted construction means maximum breathability for any product kept inside.
——— In-Stock ———
NETTING PRODUCE PACKAGING BAGS OFFERING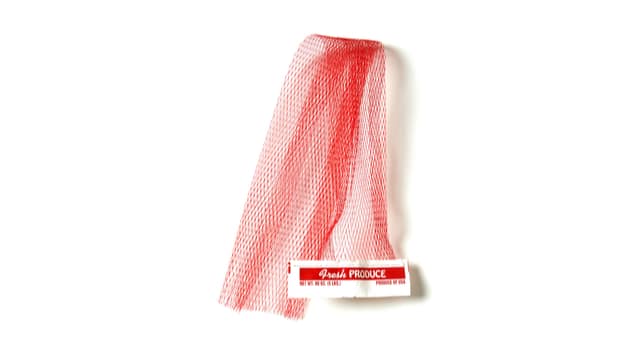 Produce Bags and Packaging
National Bulk Bag keeps a large inventory of in-stock options to fulfill your stock needs in a pinch. We know that supply concerns are among the top pain-points for our end users and are working tirelessly to keep inventory levels up. On top of that, we have fantastic relationships with our manufacturing partners and can specifically design a custom bag for your product and/or application. Global supply chains have been greatly strained by the pandemic, so ask us about lead times.
Full Spectrum Agriculture Supplier
National Bulk Bag isn't just a FIBC supplier, we carry a full spectrum of agriculture produce bags. We can be your one stop shop from the farm and/or production facility to the consumer store.
Produce Bag Experts
Our staff has been serving this industry for many years and is extremely knowledgeable across the entire produce bag spectrum. We don't just sell these bags – we visit our customers facilities, look for solutions, and apply our knowledge in the products we distribute. We will work with you and your team to find the right bag for your product and application.