Potato Bags for Your Application
The term potato bag gets thrown around a lot – but it's a very general term that can refer to a variety of different types of bags and bag construction. There are many types of "potato bags".
Some examples include:
The applications and uses of these various bags differ – whether that is in the processing facilities and/or farms or the actual retail packaging for in-store use.
Potato Bag Stock, Product Options, and Availability
National Bulk Bag keeps all types of potato bags in stock at all times. We carry generic options for paper and poly potato bags as well as burlap and mesh types. Our generic bags have standard prints and checkboxes for balers. Various color options are available in both the poly and mesh offerings. We stock all different sizes for the smaller consumer/retail bags.
——— In-Stock ———
POTATO BAG/PACKAGING OFFERING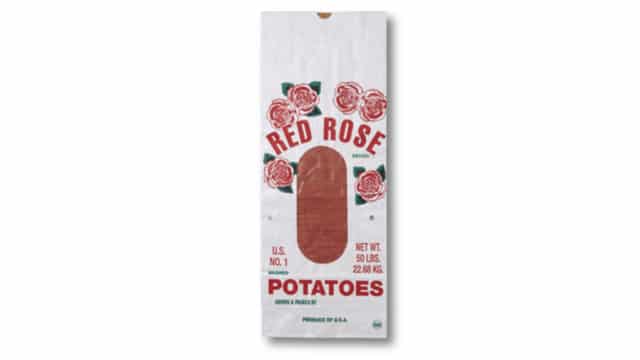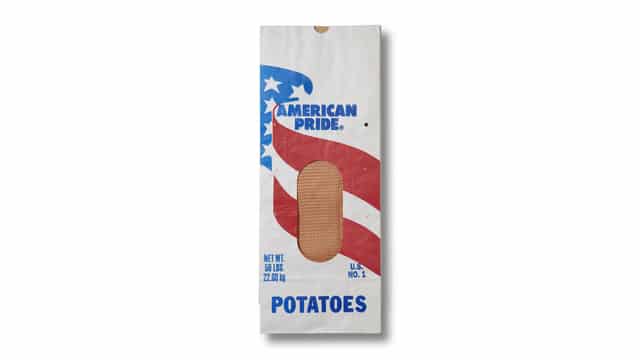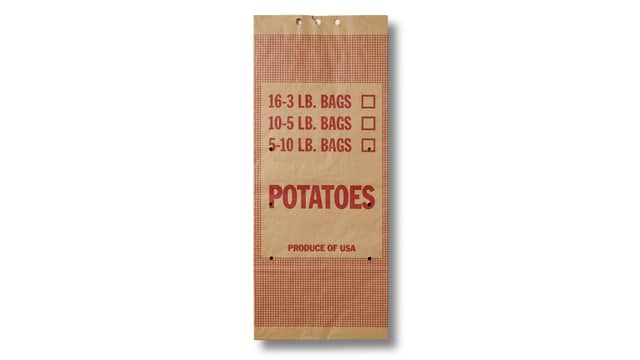 PA14.25X7.5X34 Red Combo Natural Bag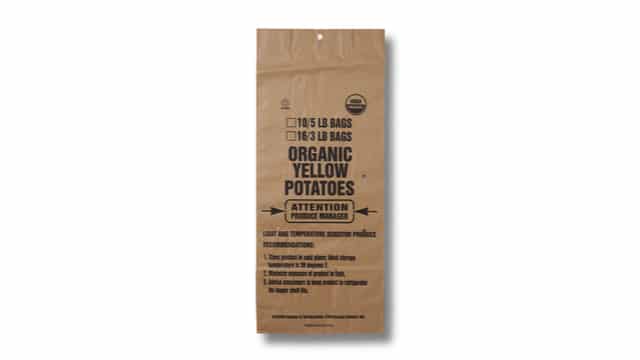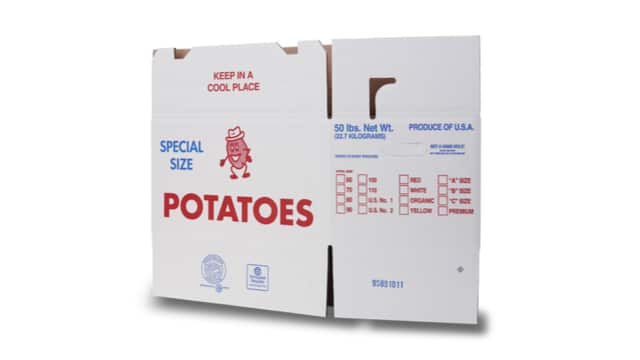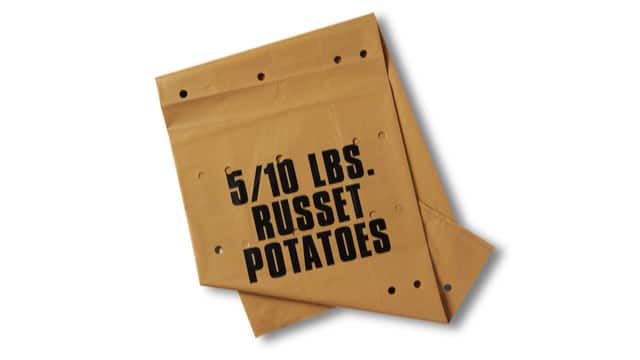 PEB5_10BURU Black 5 10 Bag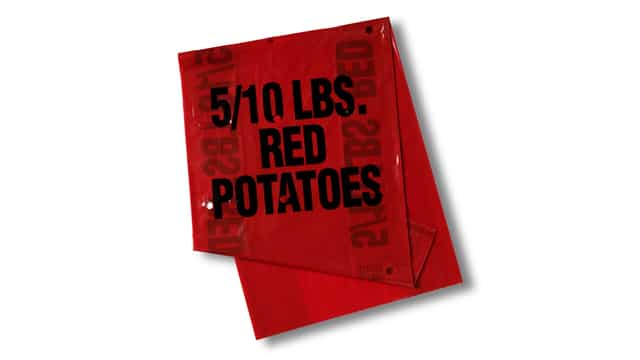 PEB5_10RR Black 5 10 Red Bag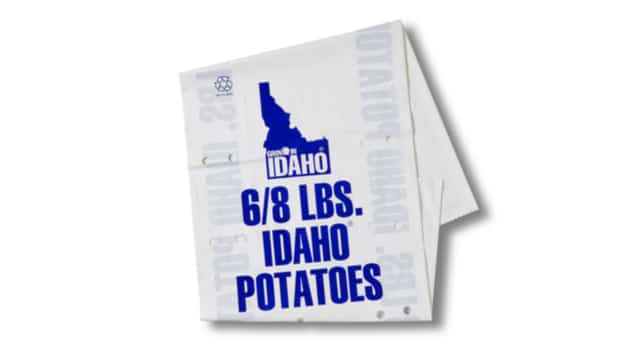 PEB6_8ID-2 Blue 6 8 White Bag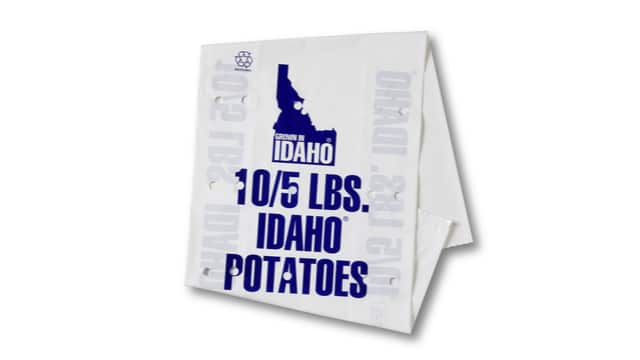 PEB10_5WID-5 Blue 10 White Bag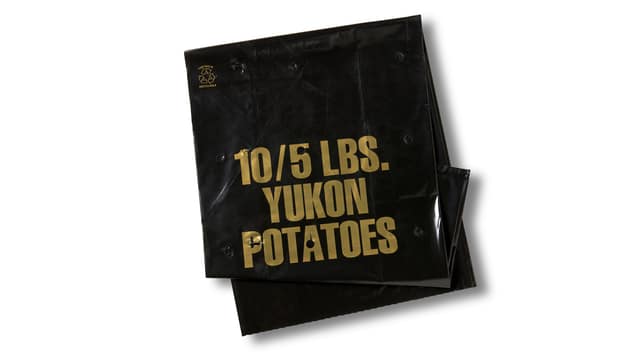 PEB10_5WPS-11 Gold 10 5 Black Bag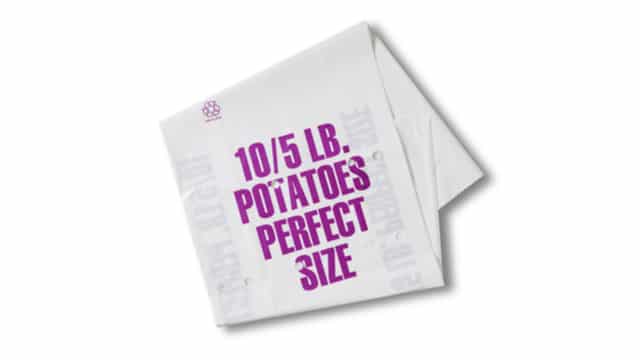 PEB10_5WPS-11 Purple 10 5 White Bag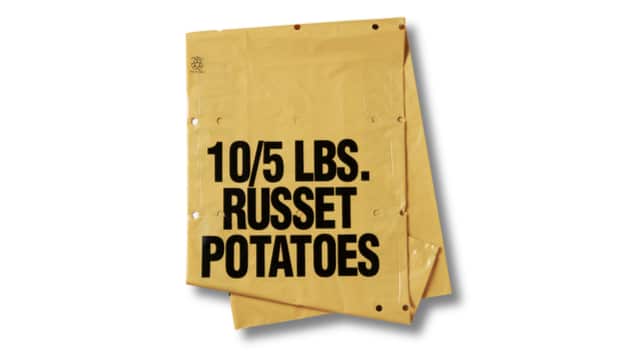 PEB105_5BURU Black 10 5 Beige Bag
Paper Window Bags
Paper window bags have a mesh cutout in them for viewing the product. They are generally used for final retail packaging. They can be printed on like all paper bags and are most commonly found in 50lb size.
Paper Baler Bags
Paper baler bags come in 50lb capacity and are commonly used at the farm or processing facilities. They are often filled with smaller retail-ready bags of potatoes (smaller 5lb or 10lb poly/mesh bags) and used for storage and/or transportation. They are custom print-ready and the generic in-stock bags have the check-off boxes printed on them to indicate the weight of the included retail bags (for example, a 50lb baler filled with 10 count 5lb poly bags of potatoes).
Baler Poly Potato Bags
Poly baler bags are simply baler bags made of polyethylene. They are similar in their uses to paper baler bags. They also are designed with holes in the poly to allow the potatoes inside to breathe during storage and/or transportation. They are fully print customizable with photo-quality printing available on custom bags.
Consumer/Retail Ready Poly Potato Bags
Consumer poly potato bags are smaller bags designed to be filled with potatoes and displayed in retail stores. They are often used to fill baler bags and come in several different weight classes (3lb., 5lb., 8lb., 10lb., etc.). They have holes strategically placed in the poly to allow the product to breathe and can be printed on in photo-quality custom prints. The placement of the holes can also be customized on custom bag orders to accommodate brand printing.
Mesh Potato Bags
Mesh potato bags are most commonly baler bags – sold in the 50lb variety. Mesh allows maximum breathability for the potatoes contained. To learn more about our mesh bag offerings, click here.
Burlap Bags
Burlap bags are practically synonymous with potatoes. Fully biodegradable, these 50lb baler bags allow for maximum breathability of the product. To learn more about our burlap bag offerings, click here.
Produce Bags and Packaging
National Bulk Bag keeps a large inventory of in-stock options to fulfill your stock needs in a pinch. We know that supply concerns are among the top pain-points for our end users and are working tirelessly to keep inventory levels up. On top of that, we have fantastic relationships with our manufacturing partners and can specifically design a custom bag for your product and/or application. Global supply chains have been greatly strained by the pandemic, so ask us about lead times.
Full Spectrum Agriculture Supplier
National Bulk Bag isn't just a FIBC supplier, we carry a full spectrum of agriculture produce bags. We can be your one stop shop from the farm and/or production facility to the consumer store.
Produce Bag Experts
Our staff has been serving this industry for many years and is extremely knowledgeable across the entire produce bag spectrum. We don't just sell these bags – we visit our customers facilities, look for solutions, and apply our knowledge in the products we distribute. We will work with you and your team to find the right bag for your product and application.